The Smileography™ Difference
Smileography works to maximize the effectiveness of your case presentation. By combining professional style photography with imputing from a certified dental technician, SMILEOGRAPHY digitally enhances your patient's smile to create both a realistic case presentation and a remarkable tool for enhancing case acceptance. Our job is to make your patients look their best so they can envision their full potential. In order to achieve this, we soften signs of aging such as wrinkles, deep lines, and temporary skin defects. These signs can often be exaggerated by high-resolution photography. This can result in a patient focusing more on the perceived negative aspects of their overall appearance rather than on the beautiful smile which is projected on the photograph.
Patients are considering this work because they want to dramatically improve their appearance and confidence. We understand their motivation and work hard to reinforce their concerns through our custom imaging services. Upon request, we will create multiple images with various options. These images will be a major factor in the patient's final decision and can be taken home to be pondered and to be shared with family and friends.
Please send your images to our email [email protected]
or… call us at 818-822-8188

What makes Smileography™ different from other imaging services is:
Custom design of each tooth with realistic detail
Custom design of gingival architecture
Multiple images with various options (by request)
Enhanced glamour by removing blemishes, softening skin
and more…
THE FOLLOWING IMAGES ARE EXAMPLES OF ENHANCED GLAMOUR AND SMILE DESIGN: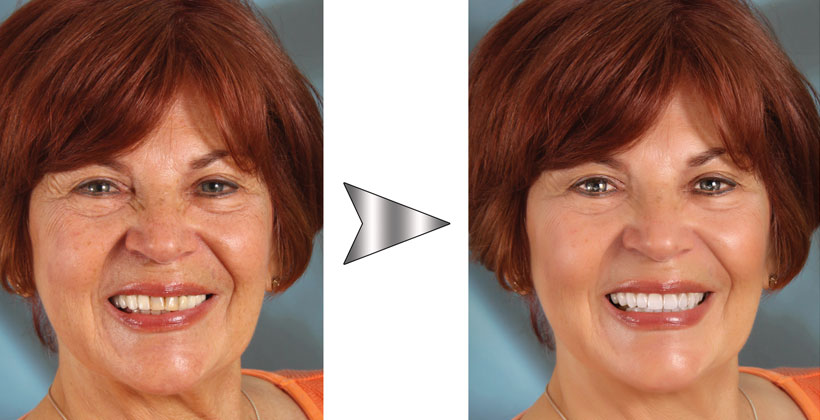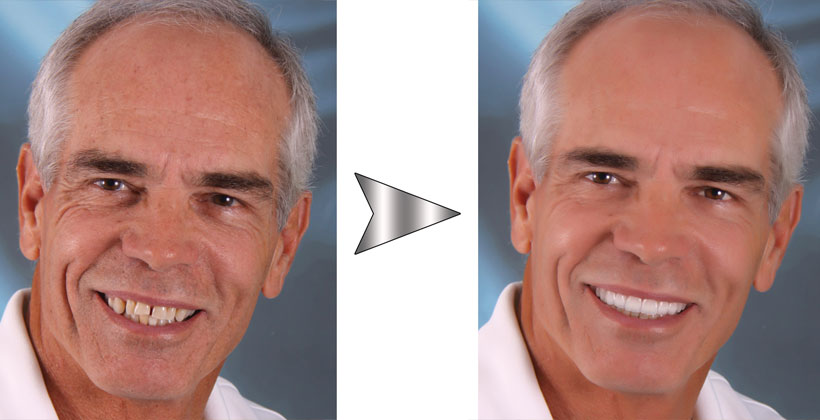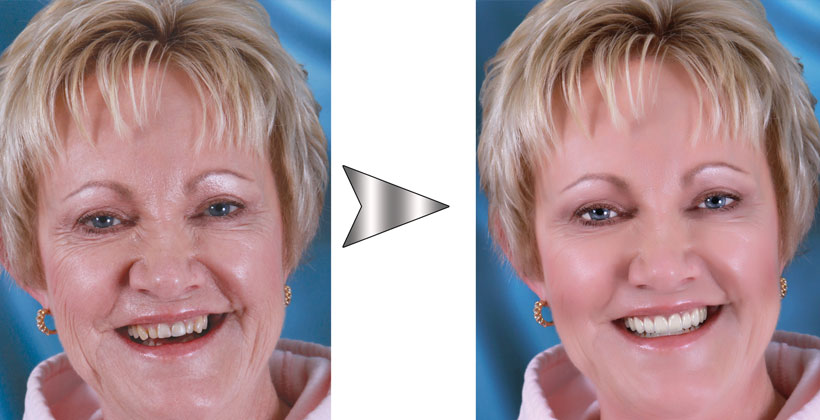 Additional Office Support
We are here to help you grow your practice through Smileography™. Besides our spectacular case presentations, we stand by you to help dental offices quickly prepare and send the required materials to us. For details about our support services, please visit our Dental Office Support page. Some of the additional services that we provide include: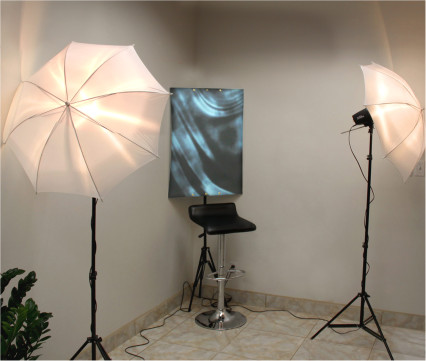 Comprehensive Photography Training

Lighting Techniques
Poses and Posing Techniques / Patient Interaction
Camera Training

Photography Equipment

Studio Lights
Studio Umbrellas
Light Stands
Smileography Backdrop
Wireless remote light control

Custom Smileography™ Book For Your Office
Beautiful and Unique Personalized Posters For Your Office